Hollywood Desk:
The highlights of the glamorous Brit awards, right here.
The British Academy of Film and Television Awards ceremony was held at the Royal Albert Hall in London on February 18 and Hollywood turned up in full force.
Black dominated the red carpet again, as stars continued to support the Time's Up and #MeToo campaigns.
Three Billboards Outside Ebbing, Missouri, with the top awards, was the big winner of the night.
A look at the highlights: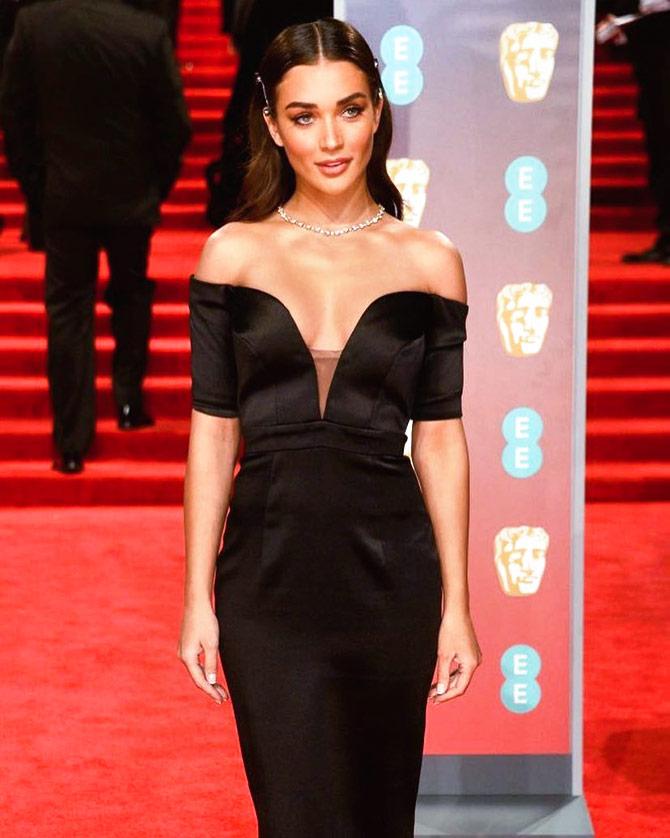 Rubbing shoulders with Hollywood was British actress Amy Jackson, who is a successful actress in India (she is Rajinikanth's heroine in 2.0!)
While posting this picture on Instagram, she mentioned that it was her first time at the awards ceremony.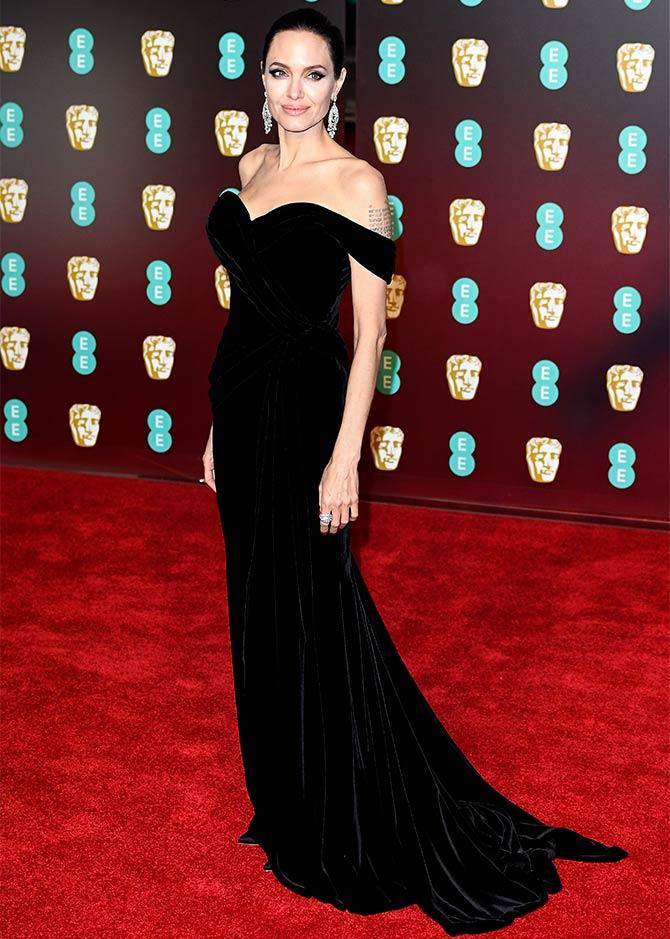 Angelina Jolie took her film, First They Killed My Father, to the BAFTAs. It was nominated in the Best Foreign Language Film but lost out to The Handmaiden.
Her plus one for the evening was human rights activist and author, Loung Ung.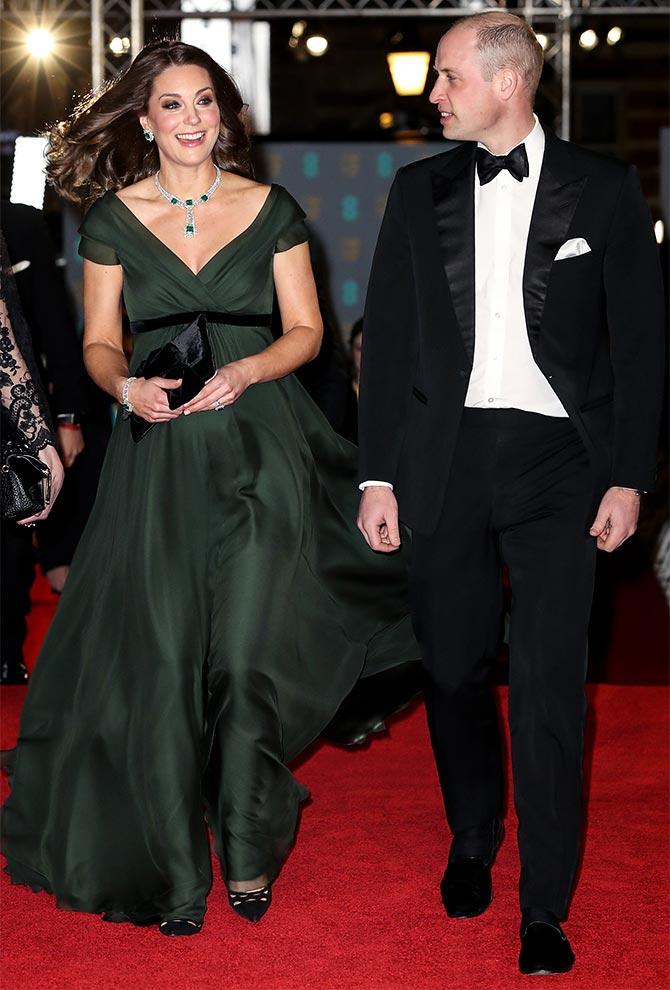 Photograph: Chris Jackson/Getty Images
Kate Middleton, who is seven months pregnant, surprised everyone as she wore green to the BAFTAs, going against dress code.
Later, she did give her reasons for her decision.
Prince William, of course, can't get his eyes of her.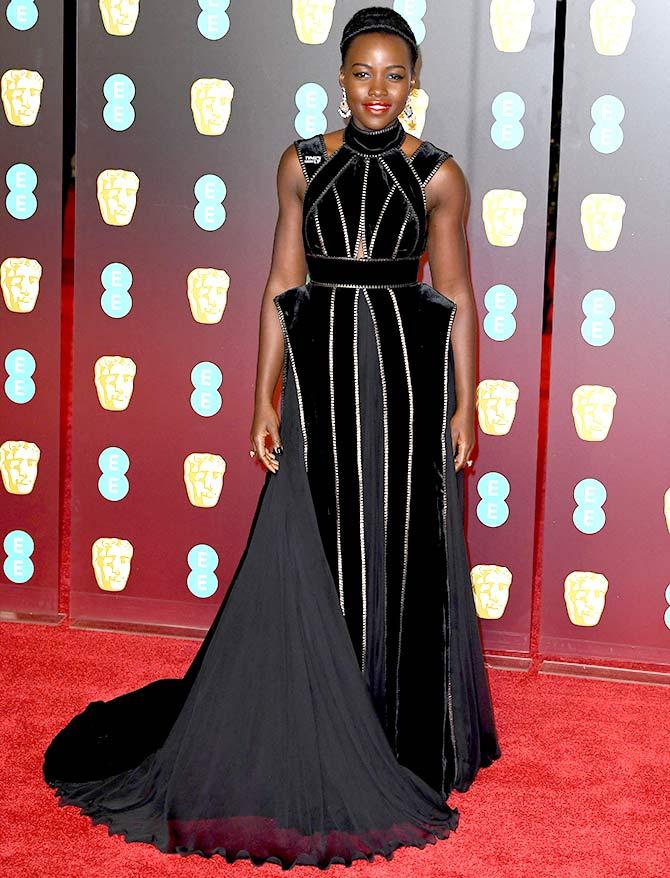 Lupita Nyong'o wears a black Elie Saab gown with a Time's Up pin.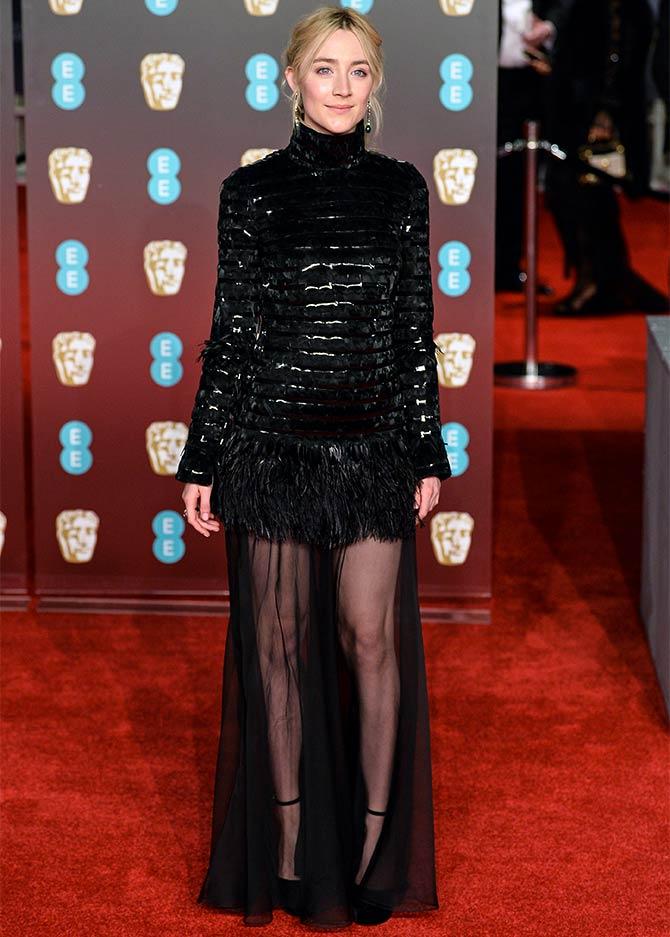 Saoirse Ronan was nominated in the Best Actress category for Lady Bird but she lost out to Frances McDormand (Three Billboards Outside Ebbing, Missouri)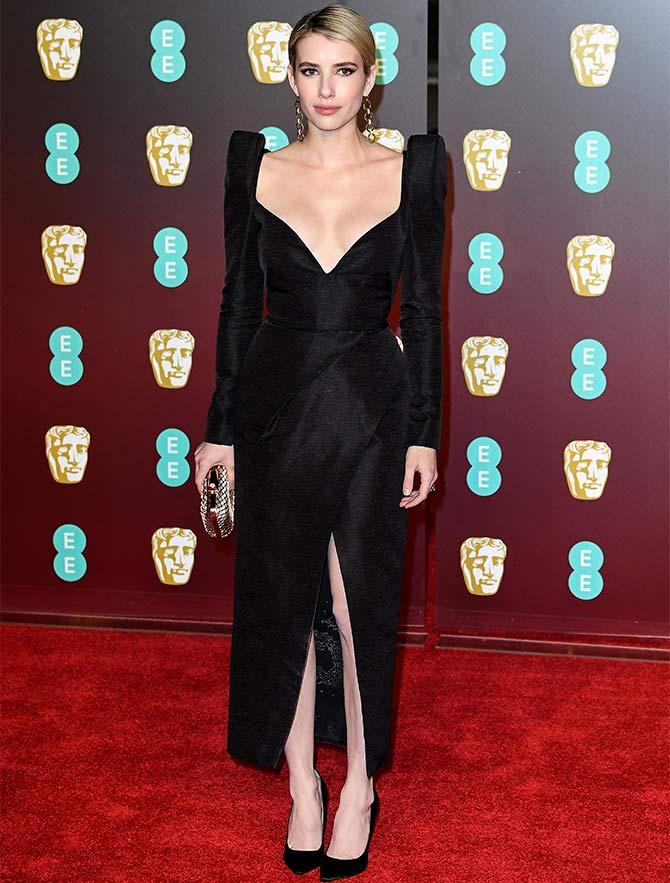 Emma Roberts.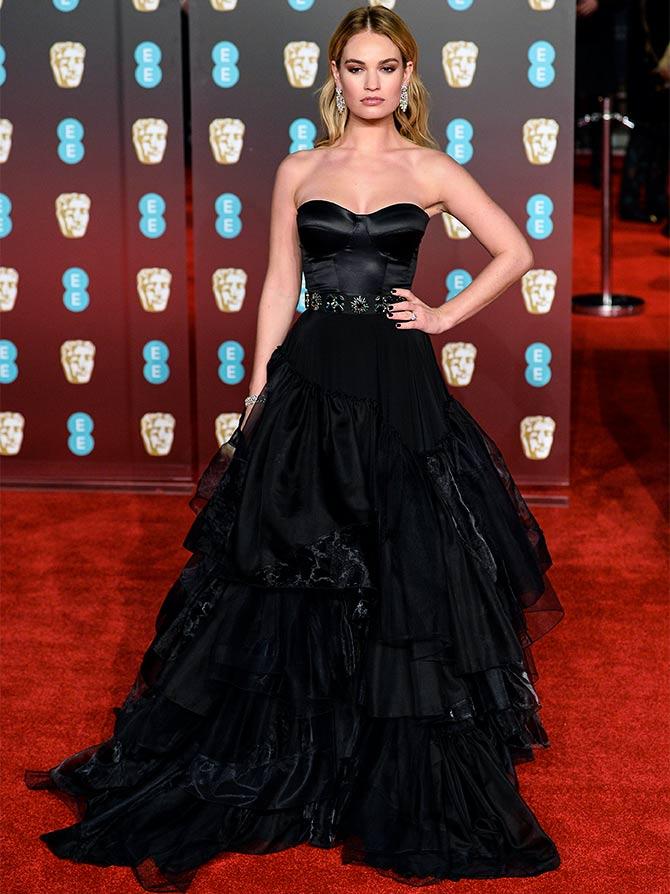 Lily James had her Cinderella moment on the red carpet in her black Burberry gown.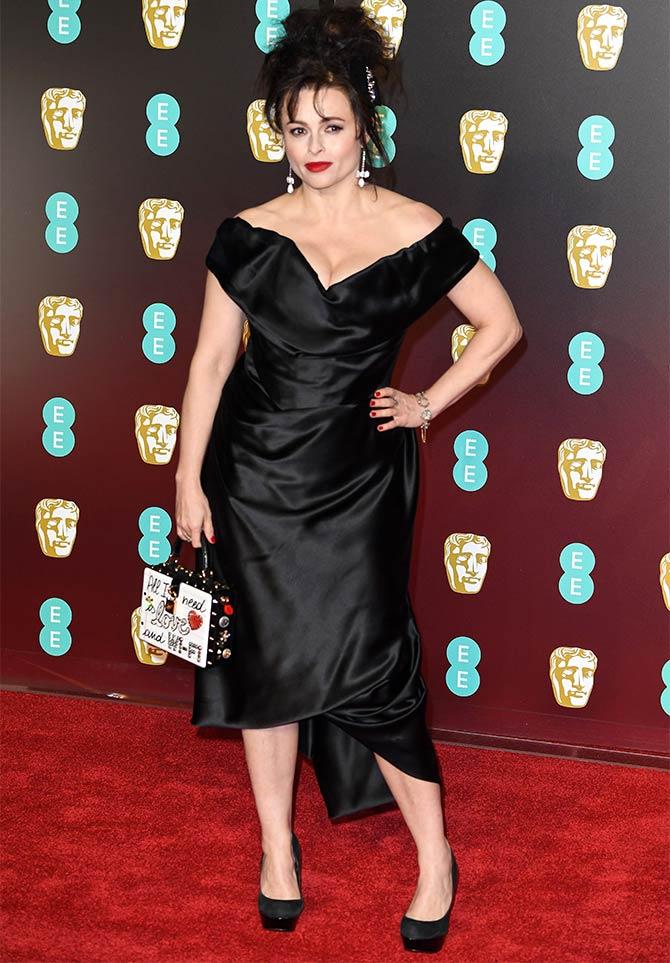 Helena Bonham Carter.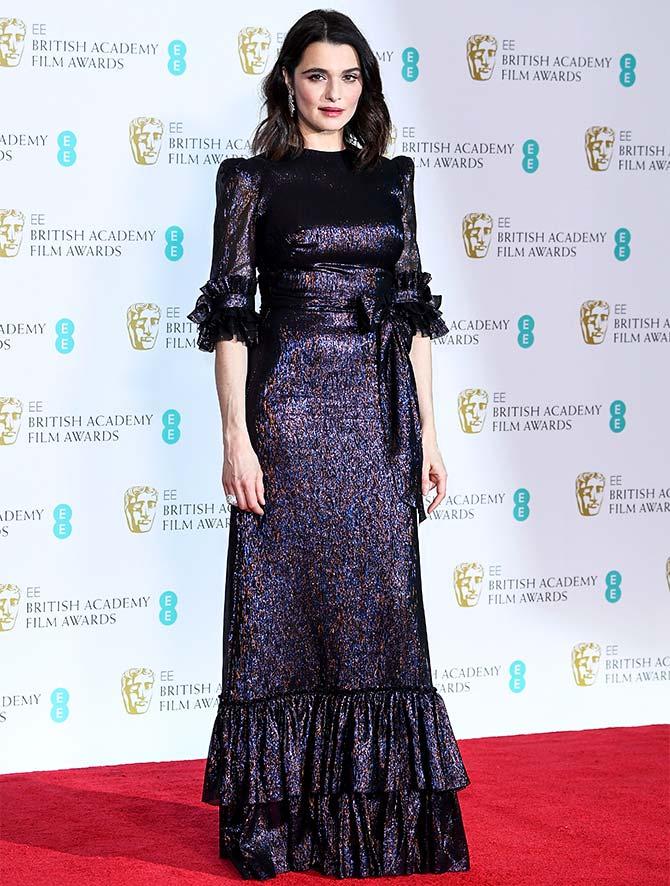 Rachel Weisz.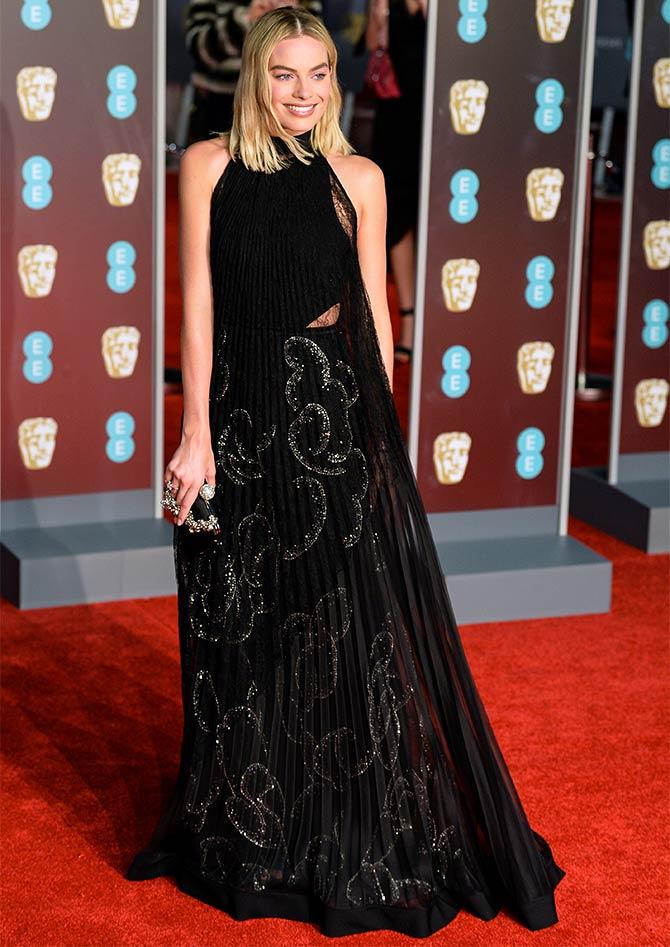 Margot Robbie was nominated in the Best Actress category for I, Tonya.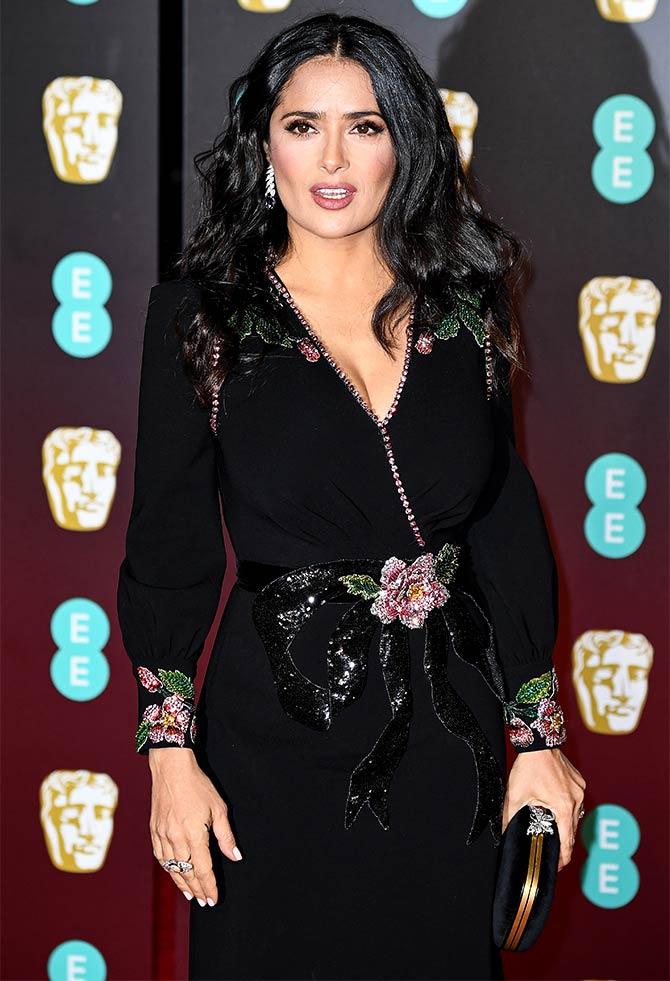 Salma Hayek, who has taken an important role in the #TimesUp movement, presented the Best Actor award at the show, and didn't miss the opportunity to make her stand clear.
Before reading out the nominees, she said, 'In this very important and historical year for women, I am here on this legendary stage to celebrate men.'
Her statement was received with much applause.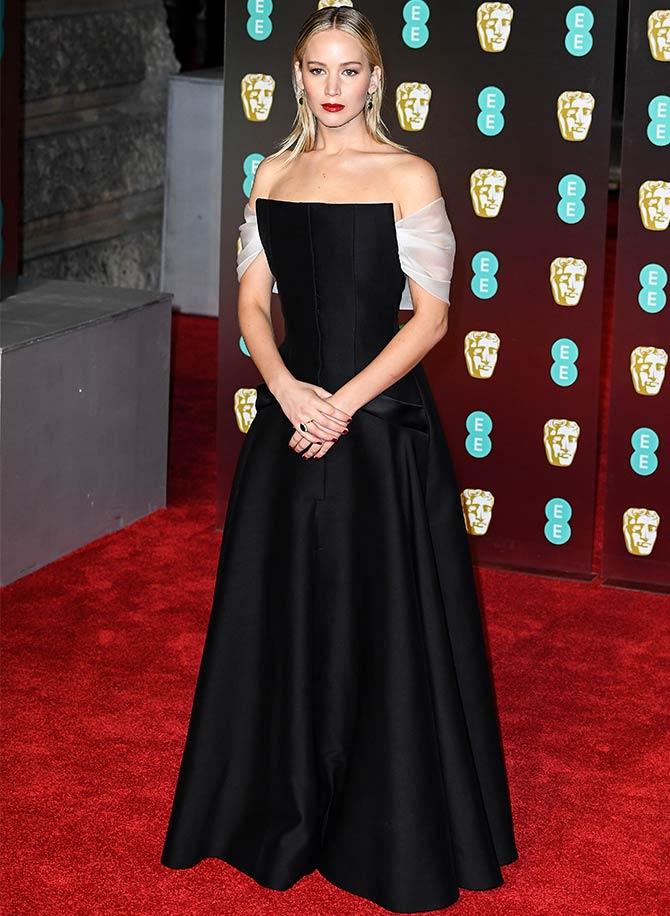 Jennifer Lawrence.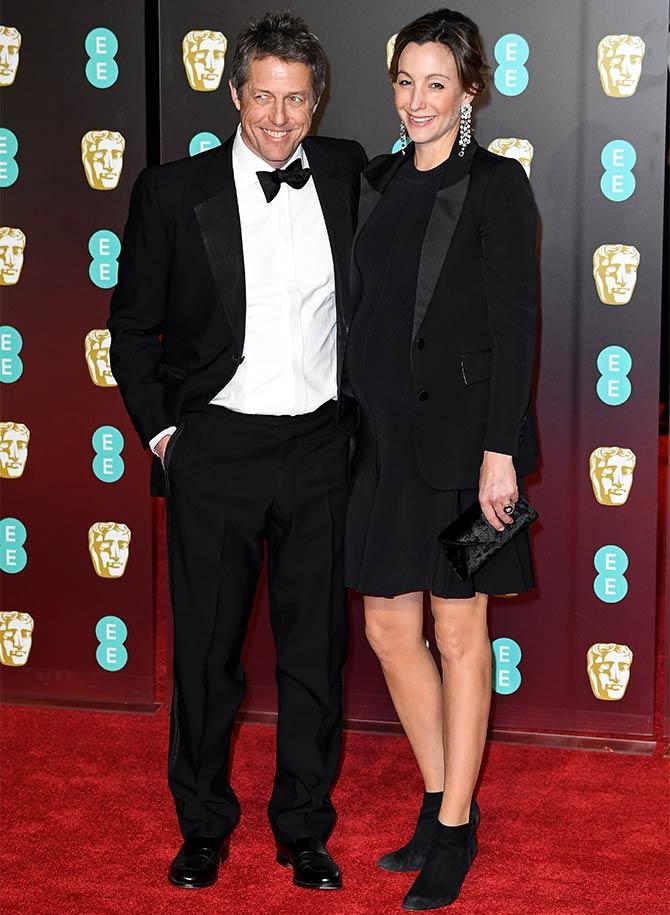 Hugh Grant gets clicked with his pregnant girlfriend Anna Eberstein.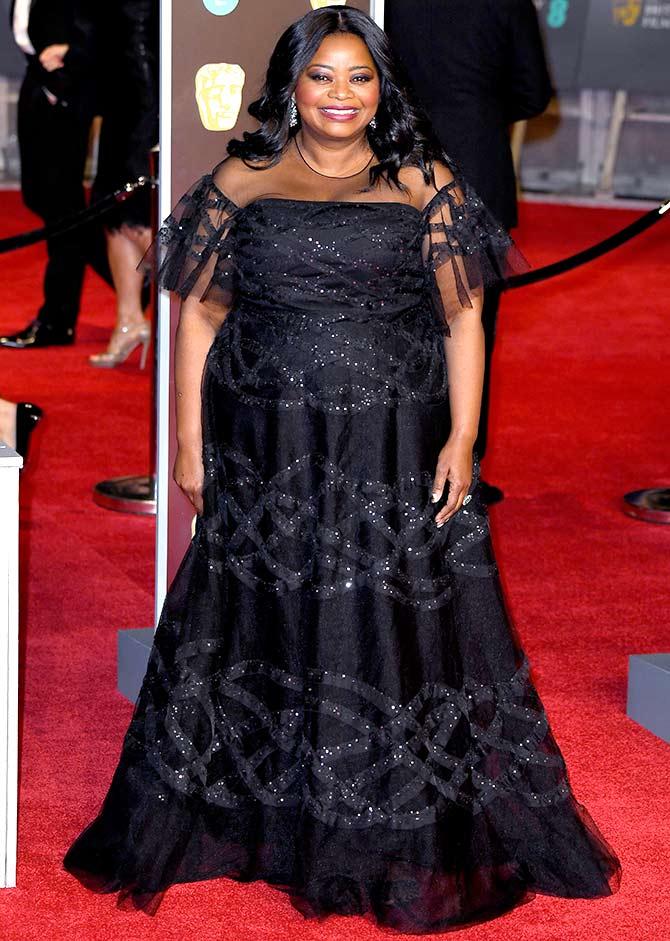 Octavia Spencer was nominated in the Best Supporting Actress category for her work in The Shape Of Water.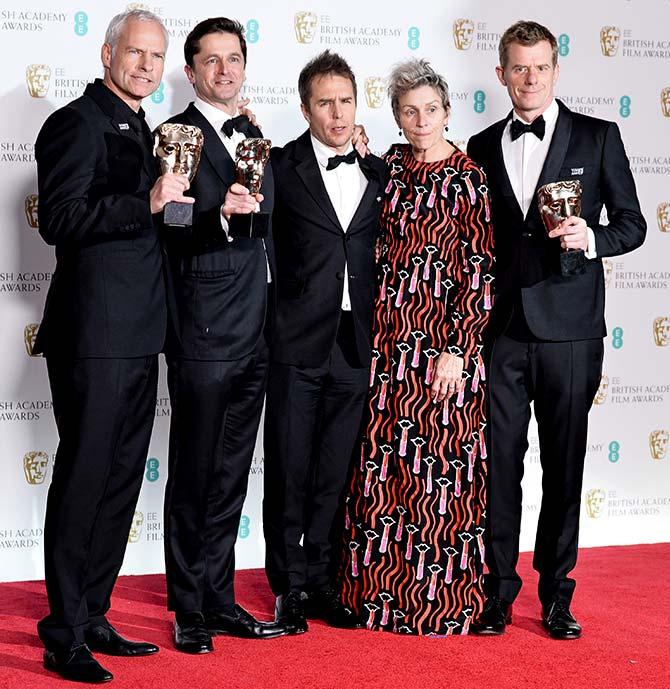 Three Billboards Outside Ebbing, Missouri bagged five awards out of its eight noms.
Martin McDonagh, Pete Czernin and Graham Broadbent show off their awards for the Outstanding British Film award.
Sam Rockwell (third from left) won the Best Supporting Actor award while Frances McDormand bagged the Best Actress award.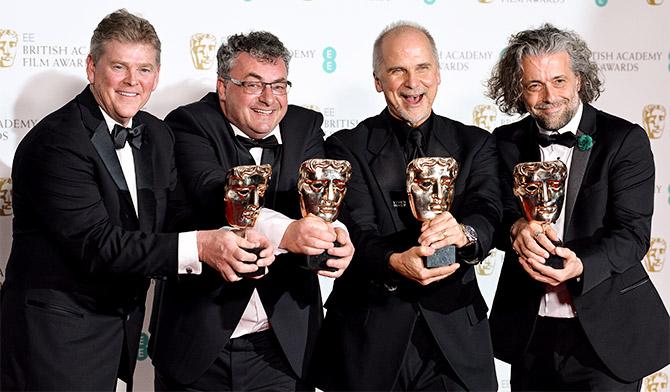 Richard R Hoover, Gerd Nefzer, John Nelson and Paul Lambert won the Special Visual Effects award for the film, Blade Runner 2049.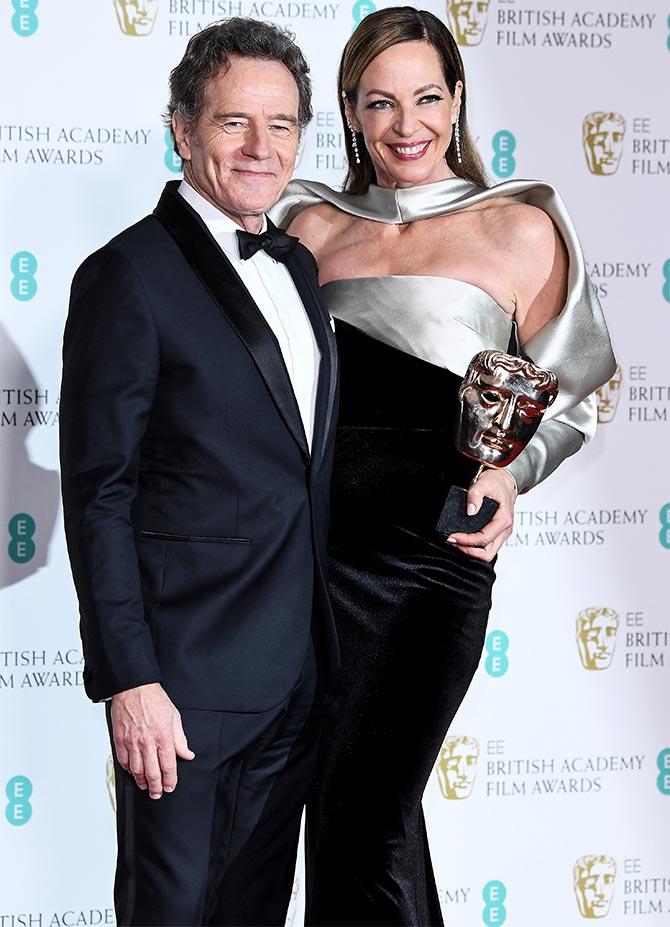 Actress Allison Janney won the Best Supporting Actress award for her work in I, Tonya. She poses with actor Bryan Cranston in the press room.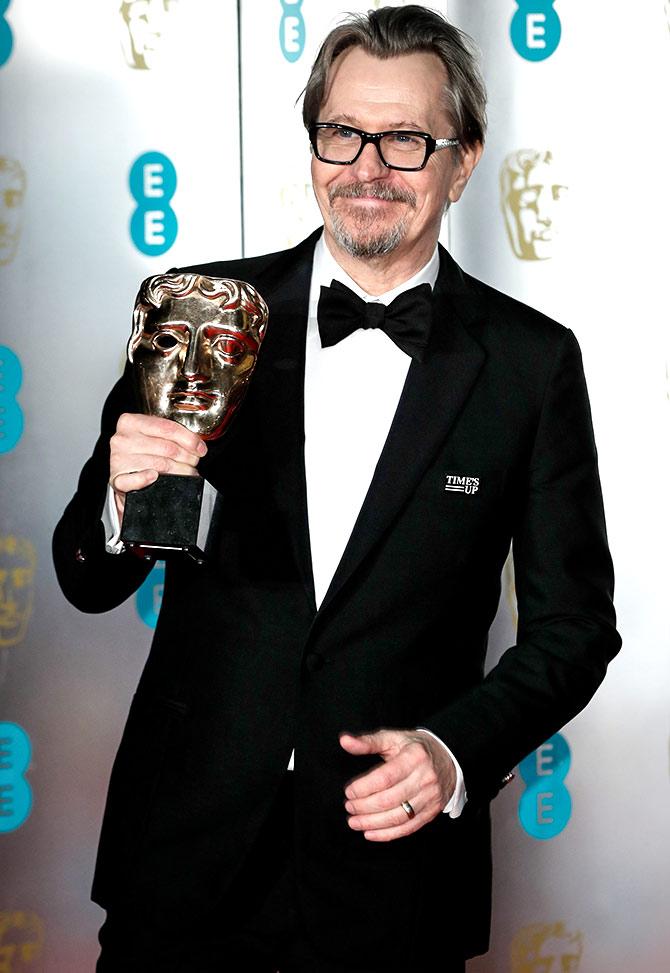 Photograph: John Phillips/Getty Images
Gary Oldman won the Best Actor award for Darkest Hour.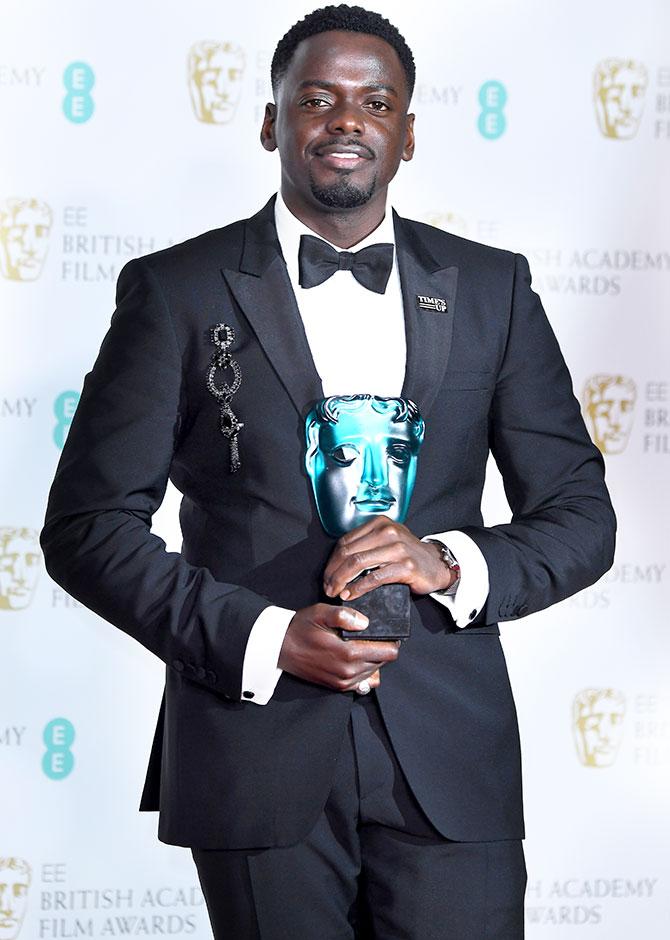 Black Panther actor Daniel Kaluuya won the EE Rising Star award. His latest film is getting rave reviews.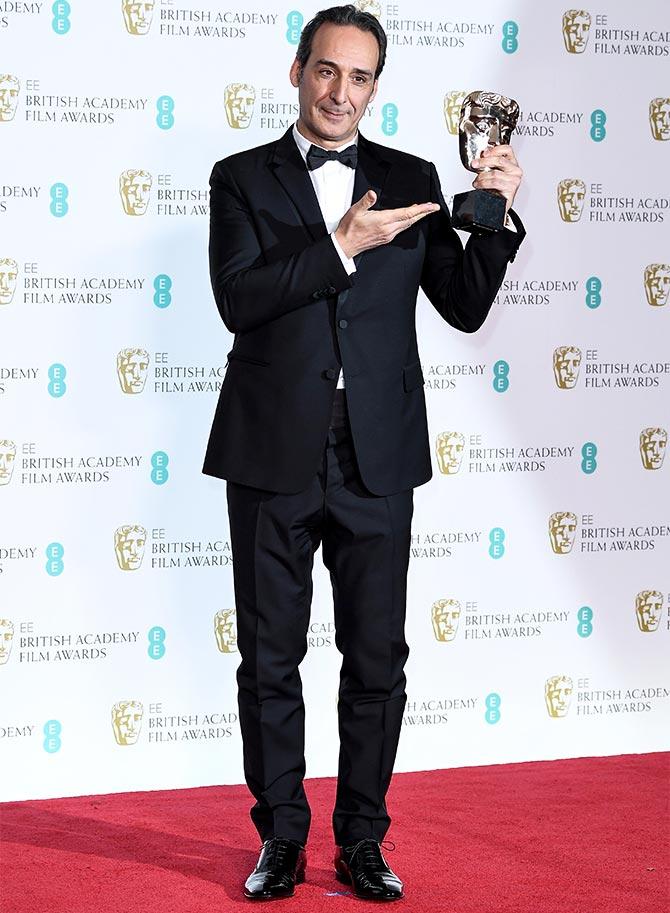 The Shape Of Water was nominated in seven categories but won a single award for the Best Original Music for Alexandre Desplat.
Photographs: Jeff Spicer/Getty Images
Rediff.com